According to Monica Mehta, many of the old tools and strategies for building an authentic, globally relevant employer brand have been discarded, and new ones are taking over.
Both the challenges and opportunities have grown almost in tandem, and it's all happening at break-neck speed.
One thing is clear: employer branding has changed, dramatically.
Here is how you can attract the right talent using your employer brand: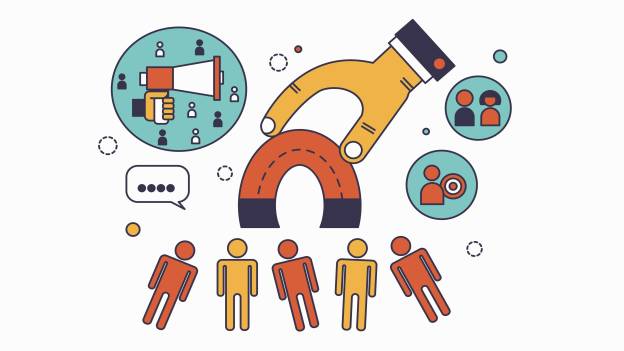 In their latest Global Recruiting Trends report, LinkedIn has pointed out that companies globally are increasing their investments in employer branding. Over 59 percent of total respondents state that they have increased their spending on employer branding, and the pressure to get branding mix right has also increased; proactively focusing on improved employer brand – to acquire, engage and retain the right talent.
Employer branding is where human resources, marketing, and talent management intersect to help attract the best talent.
Given the aggressive employment landscape today, companies are in need to leverage their employer brand which will give them the competitive edge. Recruitment and retention of high caliber talent are heavily dependent on the brand of the organization. This brand identity is built on the organizational culture that is further defined by its image and perception among its stakeholders.  In a fiercely competitive market, companies must offer compelling reasons to potential candidates to join their company in order to be different and prominent. A good cohesive employer brand forms a significant part for that reason.  The companies who pay attention to their employer branding initiatives are able to reap its benefit from improved talent pipelines and also a wide talent pool.
Christine Mellon, Oracle Vice President of HCM transformation looks at some ways that HR professionals can use to strategically access talent through branding.
Identify Key Communities
Most HR departments have a varied approach when it comes to looking for the required talent. Although most of them are contextualized within the framework of the company, they usually end up being similar strategies across industries. To have an edge over the competitors, the HR department has become most important as it has the access to various niche communities. And a good brand gives the option to HR professionals to create communities — of current employees, alumni, customers, local universities and colleges — to source the best talent
Create Brand Ambassadors
A strong brand name lets a company connect with people who can act as advocates, who can share the positives of the work culture. These brand ambassadors embody the corporate identity in their demeanor, values and ethics. They can effectively reach out to prospective recruits, using different channels like social media, community engagement and referrals to drive talent acquisition.They can also help recruiters to engage potential employees with relevant content on social channels, and also tap loyal stakeholders to recruit passive talents.
Treat Employees as Consumers
Today, talent needs to be treated just as a  consumer. As the war for talent evolves, the key is to tap them using the same modalities as that of reaching out to consumers.  The company should aim to capture the loyalty of its employees through the effective use of its brand.
You need to transfer that same high-priority customer service philosophy to the way you treat your job candidates from the very first time they read your career page, to how your recruiters respond to them, to the courtesy you extend them in the interview process, to keeping them informed about their status in the running, and all the way through to onboarding.
It is also necessary to update the recruitment processes of the company to make them more user-friendly and accessible. For example, a company's job site needs to capture the attention of potential employees.  Applicants want an easy, clear, intuitive application process that respects their time and treats them as though they matter.
Don't Waste Candidates' Time
Structure efficiently the entire process. When and where do actually you need information? For example, don't ask for background check information before the candidate has passed the initial screening. If the candidate doesn't pass the screening, then you wasted their time asking them to submit unnecessary information for a background check they'll never undergo.Provide as much detail as possible in the job description – including salary – so that candidates can pursue positions that fit their needs and goals.
Show Employees a Consistent Brand
Besides having strong employer brand, it is important to maintain consistency. Many organizations fail to realize that they appear in a certain way to an individual when the latter is  an applicant for a position, but the same brand experience becomes almost unrecognizable when the employee is on board.  The HR departments need to create a sense where the employee is being 'embraced' by the talent development continuum, so she/he  doesn't experience any disconnect from one career event to the next.
An integrated talent platform is an enormous step in strengthening the impact of a good employer brand. It helps the  companies craft a common look, feel, and tone across all employee interactions.
Tap Marketing Colleagues
Using lessons from marketing colleagues is another helpful option. How they use skills to identify and reach out to the right consumers and leverage the brand name to convert them into loyal consumers, holds important lessons for HR professionals to attract the right talent. A strong employer brand, if used strategically can yield the desired results.
This also helps in building a cohesive brand image across the stakeholders including employees and consumers. A company will attract better talents if its applicants and employees view the organization through the lens of how consumers view them.
With the current workforce dynamics, competitive business landscape and the on-going war for talent has made employer branding a business imperative now.
Social Media – Be Mobile-Friendly
According to Emily Gordon  of Recruiter.com, most people looking for jobs these days do so via their mobile devices – and 40 percent of candidates abandon the application process when they can't do it on mobile. Your career site needs to be responsively designed and easily accessible via mobile devices.
Mobile-friendliness doesn't stop with mobile apply or social media integration (one-click apply) during the application process. According to a Pew Research study, one in five American adults say that they either do not have any form of high-speed Internet access at home beyond their phone's data plan or they have a limited number of ways to get online other than their cell phone. That means that every step of the recruiting process – including the parts that occur between the acceptance of a verbal offer and an employee's first day on the job – needs to be not just mobile-enabled, but totally mobile-friendly.
According to Alexis Caffrey of Recruiter.com small businesses are likely to use social media platforms to market their employer brands, as these websites offer cost-effective ways to get the word out. By sharing powerful company statements, creating engaging company videos, and highlighting the company's personality, small business can establish strong presences on social media that attract candidates.
Here are three examples of small employers who have leveraged their online presences to win big in the realm of recruiting:
1. Atlantic BT
When it comes to social media, Twitter is especially useful for recruiters. For virtually no cost, recruiters can use Twitter to really broaden their reaches. With hashtags, recruiters can target specific locations and niche jobs.
For example, look at how digital consultancy Atlantic BT constructed this tweet for recruiting a .NET developer:
The hashtag makes the tweet searchable, and the large image is a quite appealing. Moreover, when users click through to Atlantic BT's recruitment landing page, they are greeted by a nice, clean layout that clearly defines the benefits and awards of working with Atlantic BT. It is crucial for companies to maintain attractive and professional recruiting landing pages — especially when social media plays a big role in the recruiting process — because these landing pages are the "final sell" for the company and the position. These landing pages can be the reason great candidates apply, or the reason those same candidates close their browsers and walk away.
If your company wants to pick up some of Atlantic BT's tricks, remember: you don't want to look spammy on Twitter or other social media platforms. Choose one or two relevant hashtags; don't just throw a bunch of hashtags together and see what sticks. Conduct some research into the popular hashtags being utilized in your sector. Use clean, large images in your tweets to grab people's attentions.
2. Shopify
E-commerce website Shopify found a way to showcase its unique brand and personality by putting together a fun, quirky recruiting video.
The video in question, "Life at Shopify" is not only informational, but it also a lot of fun to watch! The video features an appropriate mix of work and play, which potential employees — especially millennials — are looking for nowadays.
Shopify's video has proven to be a huge success for its brand. Since the video was posted three years ago, it has racked up roughly 73,000 views. You'll notice that the video has received a variety of positive comments, like "I want to work here," which makes Shopify's employer brand even more appealing to the audience.
Videos are a great recruiting tool for any company, because they are so versatile. They can welcome candidates to career pages, spread your message around social media, and provide prospective employees with a behind the scenes look at life at your company.
3. LeafFilter
By featuring your employees on social media, rather than just selling your product or service, you can build a more engagement online presence that really speaks to candidates. When potential employees research your company, they'll see what life is like for your employees. If they like what they see, they may just send an application your way.
When it comes to featuring employees, one standout company is LeafFilter. The gutter-guard company keeps up employee morale by hosting activities like pumpkin decorating contests, celebrating monthly birthdays, and supporting charities.
Most importantly, the company does an excellent job of showcasing these events and the employees who participate on social: These fun pictures create a buzz among followers of the company on social media. LeafFilter looks like the kind of place a lot of people want to work!
Integrate Your Processes
Your systems should be able to talk to one another so that information flows from your ATS to your larger HRIS system and all candidates have to do is verify their information. Just as marketers are pushing toward omni-channel customer experiences that allow customers to move from PC to mobile to store to in-store kiosk in one fluid shopping experience, HR needs to move toward a similarly omni-channel candidate experience.